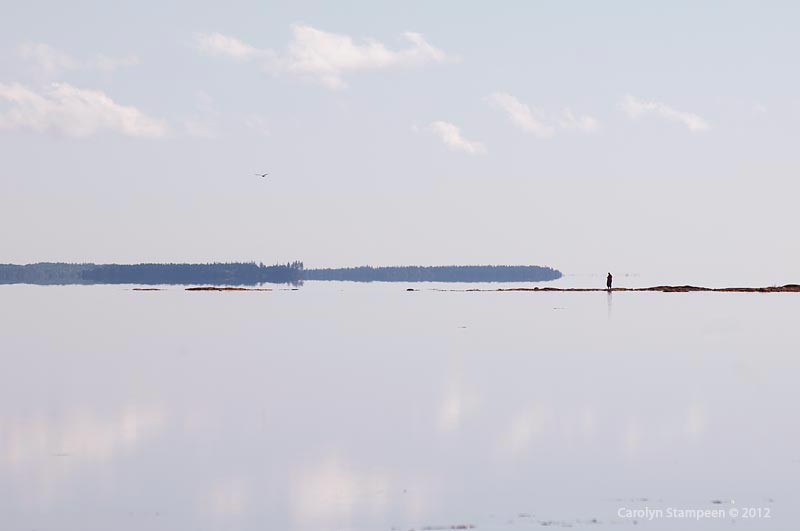 It took all summer to get an hour with flat water. Fellow on the point and the seagull were nice to cooperate, huh?
Those of you who have been there may recognize this as Crab Pt before it gets completely covered by the tide.
I have to say that I'm rather conflicted about the composition with this shot.  I have others that are following the rule of thirds, but I really wanted to capture the reflection of the clouds on the water, though I'm not sure that the reflections are strong enough to support the image being centred.  Feel free to comment should you have an opinion.