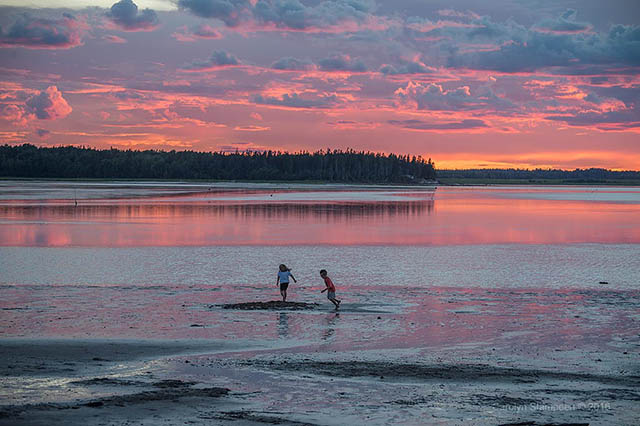 We are fortunate to be able to escape the sauna that is summer in Toronto and work from a little cottage on the ocean.  This summer was one of wind, wildlife, wildly fluctuating temperatures that had us enjoying ocean swims one day, cosying up to a roaring fire the next. As always, it was wonderful to work as the tides endlessly marched in and out before us and to take breaks by walking the beach or taking a dip.
We're back in the smoggy, very hot and muggy city, looking forward to fall temperatures.
And, for the something new, I am experimenting with a new site.  You can check it out here. I won't be migrating subscribers over, as I think that should be your decision.  If you'd like to subscribe to the new blog, please do so through the subscribe links on the new site.
Thanks for taking the time to read my ramblings.  I hope that you've all stocked up on your vitamin D and are ready for the shortening days and brilliant fall colours!