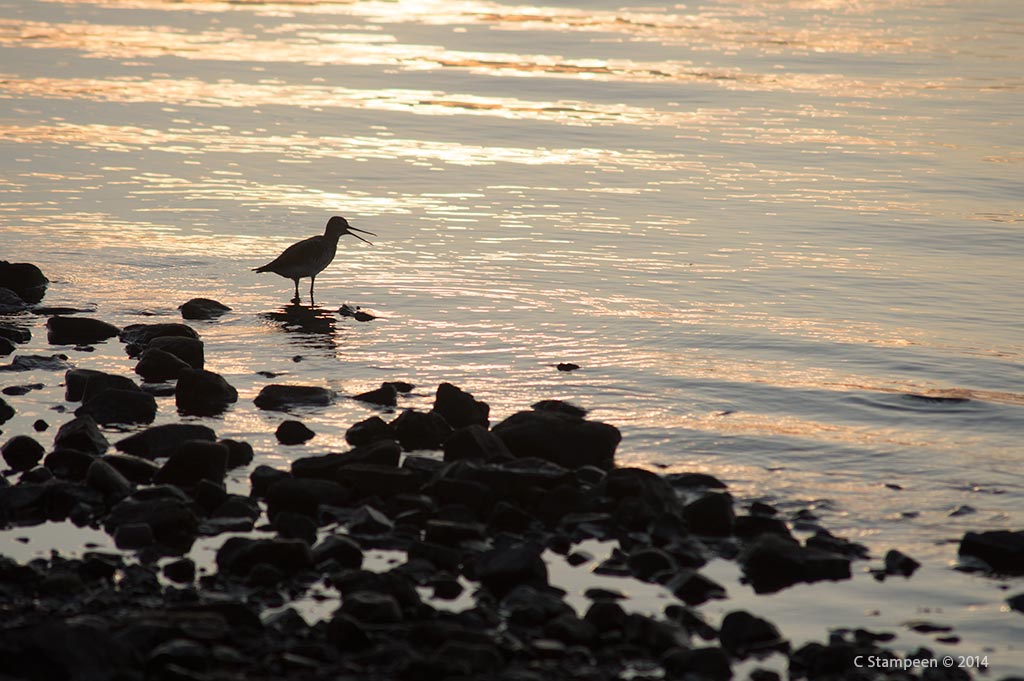 I heard the sandpiper calling incessantly as the sun thought about raising its sleepy head over the ancient mountains across the lake.  It would be a while before the lights were completely on, so it was a very low-light situation and, to boot, I couldn't position myself to have the bird front lit.
The bird was "talking" with a likewise loquacious tern, which was floating on the water not far away.  The sandpiper would periodically take a break from chatting and poke around the water with its beak, looking for breakfast. It was comfortable with the distance I held between us and allowed me to walk around a bit, trying to get a better vantage point for a shot.
I finally decided to take advantage of the warm colours painting the water and use the lighting to get a silhouette of the bird as it was conversing to the other, as seen above. I took some other shots while exploring the light, but the silhouette is my favourite.
Sometimes, it's not the lighting that is not ideal — it's merely our position and/or ability to take advantage of what lighting there is, as well as our ability to not limit ourselves to our preconceived ideas.