I need  to share my RED media between two users so I want to build a Network infrastructure  greater than 10 GbE speeds.
I would like to use a MacMini with an external Thunderbolt 3 SSD raid for storage, but since Apple hasn't made that yet … so using a Thunderbolt 3 to Thunderbolt 2 adapter we can use these components: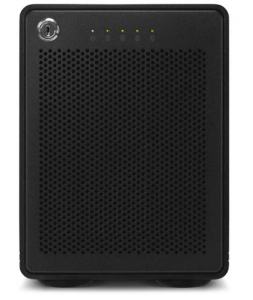 Storage: (1) ThunderBay 4 case $348 with(2) four Enterprise level SSD's [$2,200 x 4=$8,800]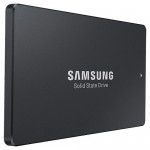 This will give 15.3 Tb at 1346 MB/s.  So with LAN storage serving files at 1346 MB/s, 10 GbE at 1090 MB/s would be the bottle neck.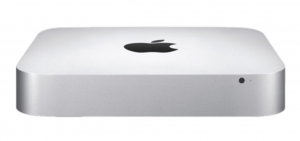 A 40 GbE network would be possible if Apple had a MacMini with Thunderbolt 3, but we're not there yet.
Switches from HP with QSPF+ (40GbE) are pretty expensive and have far more ports than I need, so I cannot justify one.
I've selected an UBIQUITI ES-16-XG Edge Switch because it is quiet, cost effective and supports link aggregation. $764.

I use an ATTO ThunderLink® NT 2102 (10GBASE-T) to connect the switch to the server. Basically, this is a 20Gb/s Thunderbolt™ 2 (2-port) to 10GbE (2-Port) Adapter.
Setting up Link-Aggregation on the switch and on the Mac mini basically gives me a 20 GbE APF/SMB server.
Since 20 GbE is ~ 2180 Mb/s, it significantly faster than the SSD Raid's performance of 1346 MB/s.
I'm happy with this, the bottleneck being the SSD Raid. Sweet eh?